Sara L. Patton - Executive Director
Sara Patton has been the Executive Director since July 2013.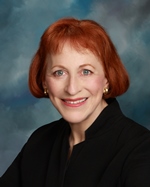 Sara, known by some of us as Sally, most recently served The College of Wooster as the Senior Advisor to the President for Development after a 32-year tenure as the Vice President for Development. In addition to helping to raise more than $450 million for the college, she oversaw all aspects of development, alumni relations, and marketing.
Latest News
Youth Foundation Awards Grants
The Wayne County Community Youth Foundation awarded $4,710 in grants to three organizations.
...read more
Nominations being accepted for Friend of Philanthropy Award by WCCF
WCCF has opened up the nomination process for the Friend of Philanthropy Award. Nominations due by noon on July 1.
...read more
Donor Stories
Making a gift to the Wayne County Community Memorial Fund will help impact our community while celebrating lives well lived.