Sara L. Patton - Executive Director
Sara Patton has been the Executive Director since July 2013.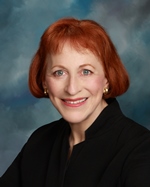 Sara, known by some of us as Sally, most recently served The College of Wooster as the Senior Advisor to the President for Development after a 32-year tenure as the Vice President for Development. In addition to helping to raise more than $450 million for the college, she oversaw all aspects of development, alumni relations, and marketing.
Latest News
Romich to be Honored with Philanthropy Award
Creston native, Barry Romich, has been named the 2017 Friend of Philanthropy Award recipient by Wayne County Community Foundation (WCCF). Romich will be recognized at the WCCF Annual Dinner on October 10.
...read more
Briggs Joins WCCF Board
Steve Matthew, President of WCCF, announced the appointment of Adam Briggs to the Foundation's Board of Trustees.
...read more
Donor Stories
Supporting any of WCCF's funds is easy with online giving! The process is safe, simple and convenient; you may contribute at any time and from anywhere there is a web connection.