Sara L. Patton - Executive Director
Sara Patton has been the Executive Director since July 2013.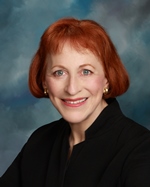 Sara, known by some of us as Sally, most recently served The College of Wooster as the Senior Advisor to the President for Development after a 32-year tenure as the Vice President for Development. In addition to helping to raise more than $450 million for the college, she oversaw all aspects of development, alumni relations, and marketing.
Latest News
WCCF Announces The Women's Fund 2017 Grant Award
WCCF is pleased to announce the 2017 grant award from The Women's Fund.
...read more
WCCF Announces 2017 Fall Grants
The WCCF Board of Trustees met in November and approved grants totaling $105,698 to 10 organizations for the Fall 2017 competitive grant cycle.
...read more
Donor Stories
The children of Norma Jean Rhode and Kenneth George Charles Rhode established a permanent endowment fund to honor their parents' enthusiasm for life and emphasis on education.