Sara L. Patton - Executive Director
Sara Patton has been the Executive Director since July 2013.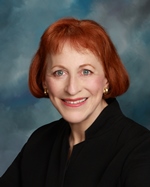 Sara, known by some of us as Sally, most recently served The College of Wooster as the Senior Advisor to the President for Development after a 32-year tenure as the Vice President for Development. In addition to helping to raise more than $450 million for the college, she oversaw all aspects of development, alumni relations, and marketing.
Latest News
GIVE 365 to Address Mental Health in Wayne County Youth
GIVE 365 Wayne County is accepting grant applications from area nonprofits. This year's theme is "Mental Health and Wellness of Wayne County Youth". Application deadline is March 1, 2019.
...read more
WCCF Announces The Women's Fund Grant Awards for 2018
WCCF is pleased to announce the 2018 grant awards from The Women's Fund totaling $20,000.
...read more
Donor Stories
WCCF helps donors make a lasting difference with their philanthropy by offering a variety of gift and fund options.