Sara L. Patton - Executive Director
Sara Patton has been the Executive Director since July 2013.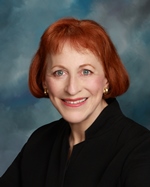 Sara, known by some of us as Sally, most recently served The College of Wooster as the Senior Advisor to the President for Development after a 32-year tenure as the Vice President for Development. In addition to helping to raise more than $450 million for the college, she oversaw all aspects of development, alumni relations, and marketing.
Latest News
WCCF's GIVE 365 Program Awards Grant
This year's GIVE 365 grant was awarded to the Boys and Girls Club of Wooster for their Collaborative Prevention Services for Youth in Wooster City Schools grades 5-12.
...read more
Wayne County Community Foundation Announces 2019 Spring Grants
The WCCF Board of Trustees approved grant awards to 16 organizations totaling $114,870.38 for the Spring competitive grant cycle.
...read more
Donor Stories
Carlos "Cork" Appleman established the permanent Carlos Appleman Scholarship Fund through a bequest to recognize the care that he received by Registered Nurses (RN's), Licensed Practical Nurses (LPN's) and Nursing Aides (STNA's) and to encourage these caring professionals to continue their healthcare education.