Ken and Lois Miller Fund
Purpose: For general charitable purposes. (Donor Advised Funds)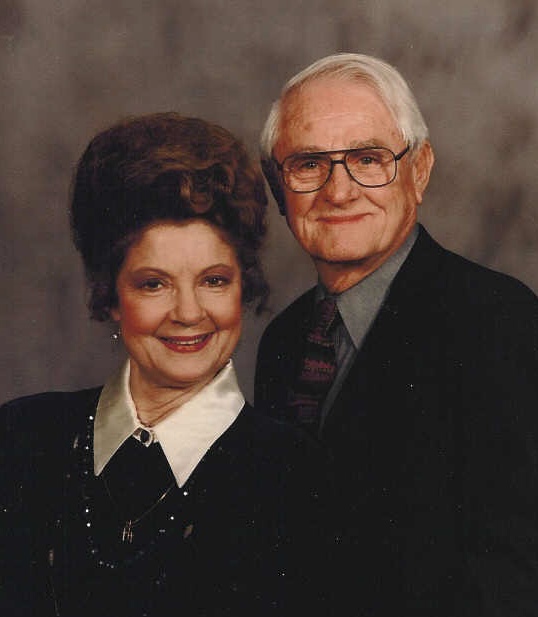 Ken and Lois Miller
The Ken and Lois Miller Fund was established in 2004. Ken was founder of Ken Miller Supply, which has nine oilfield supply stores in Ohio, West Virginia, Pennsylvania and Kentucky. He was also the founder of Kenoil, a producer of oil and natural gas. He was a trustee of Ashland University and Seminary. Ken sponsored many athletic teams and coached the Miller Pipers Softball Team for 18 years. He developed the Cow Palace, Oil and Gas Museum, One-Room Schoolhouse and Piper Field. Ken was also a major contributor to the Ken Miller Auxiliary Gym at Triway.
Lois was a pianist/organist at Shreve United Methodist Church. She entertained many guests at Ken-Lo Park and the Cow Palace. Lois served as secretary for the Ashland University Board of Trustees for 15 years.
Together they donated the Ken and Lois Miller Residence Inn to Ashland Seminary and they endowed a Chair of Music Evangelism at Ashland Seminary.
« All Current Funds
Latest News
GIVE 365 to Address Mental Health in Wayne County Youth
GIVE 365 Wayne County is accepting grant applications from area nonprofits. This year's theme is "Mental Health and Wellness of Wayne County Youth". Application deadline is March 1, 2019.
...read more
WCCF Announces The Women's Fund Grant Awards for 2018
WCCF is pleased to announce the 2018 grant awards from The Women's Fund totaling $20,000.
...read more
Donor Stories
GIVE 365 brings together emerging philanthropists to make a collective impact on Wayne County, Ohio.