Sgt. Michael T. Maxwell Memorial Scholarship
Purpose: Established in memory of Sgt. Michael T. Maxwell, this scholarship is for current graduating seniors of any high school located in Wayne County, Ohio who are enrolled or enrolling in a college, university, or technical institute to earn a degree and/or certification in the field of law enforcement. First preference shall be granted to current graduating seniors of Triway High School . Previous graduates of Triway High School between the ages of 21 and 25 years old may also apply. Applicants in pre-law or in law school may not apply. (Scholarship Fund)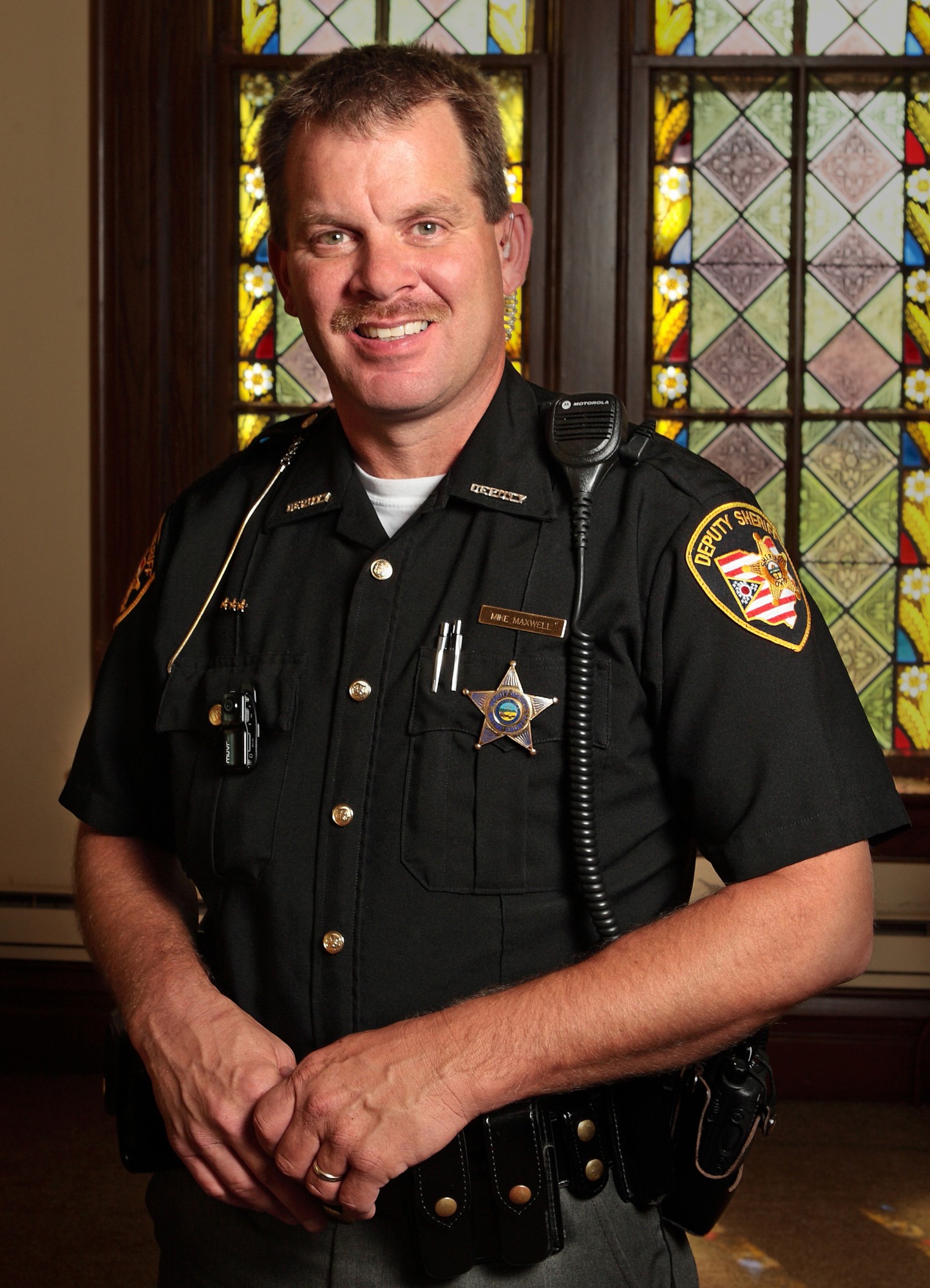 Sgt. Michael T. Maxwell
A native of Wooster, Ohio, Michael T. Maxwell was born February 1, 1969, the son of Richard G. and Sandra Rittenhouse Maxwell. Michael passed away on September 30, 2012 at his home in Shreve, Ohio.

He graduated from Triway High School in 1987. Two years later, Mike married Donna Gentry and they celebrated their 23rd anniversary on June 24, 2012. Mike is also survived by his children (Kyle and Emily Maxwell), along with his mother (Sandra), a sister (Tanya), and three brothers (Ron, Doug, and Rick).

Mike served Wayne County well as a respected law enforcement officer. His 22-year career in the Wayne County Sheriff's Department included performing his duties as a Corrections officer, Patrolman, Detective, and Sergeant.

The Sgt. Michael T. Maxwell Memorial Scholarship Fund was established by his family to honor his enthusiasm for life, his love of family, and his courageous three-year battle with cancer. The Maxwell family wishes to provide educational and training assistance to those who can make the kind of positive impact that Mike's career in law enforcement made on our community.

As Mike's friend and co-worker, Captain Doug Hunter, puts it: "For Mike, being a law enforcement officer was not a job, it was a calling. There have been few that have exhibited the dedication and 'get it done' attitude that Mike demonstrated from start to finish. While the majority of law enforcement officers 'hope to make a difference', Mike Maxwell delivered the goods and then some." There will never be another 436 at the Wayne County Sheriff's Department. Mike's number has been retired.

The scholarship named in his honor will be available to current Triway High School graduating seniors or graduates of Triway High School (between the ages of 21 and 25 years old), pursuing a degree and/or certification in the field of law enforcement. Applicants for the award will be evaluated on their leadership qualities as well as their community service and volunteerism.
« All Current Funds
Latest News
WCCF's GIVE 365 Program Awards Grant
This year's GIVE 365 grant was awarded to the Boys and Girls Club of Wooster for their Collaborative Prevention Services for Youth in Wooster City Schools grades 5-12.
...read more
Wayne County Community Foundation Announces 2019 Spring Grants
The WCCF Board of Trustees approved grant awards to 16 organizations totaling $114,870.38 for the Spring competitive grant cycle.
...read more
Donor Stories
The Women's Fund Grant Application deadline is September 1 by 4:30 p.m.