William 'Bill' Patterson Scholarship
Purpose: For Wooster High School seniors who plan to attend Ohio Northern University. (Scholarship Funds)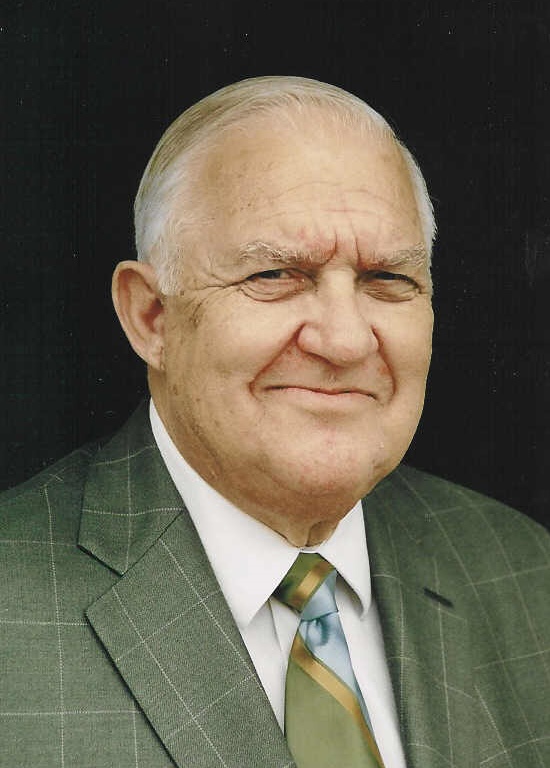 William "Bill" Patterson
In 1965, Bill Patterson came to Wooster, Ohio as the Executive Director of the YMCA. This began his love affair with Wooster and Wayne County. After six years he moved to Wisconsin to further his YMCA career and after 25 years retired from YMCA service.
He returned to Wooster where he was the most satisfied in living and where his three sons had attended school; two are Wooster High School graduates. He considered a couple of businesses to purchase but instead opted to accept Harold Freedlander's offer in men's clothing and stayed for 11 years. During this time he entered public office, serving 14 years on City Council and in the Mayor's position.
Bill is a member of Rotary and each year saw Wooster High School students, where his son Todd is a science teacher, receiving college scholarships. After attending his 50th class reunion at Ohio Northern University, he thought of special ways he could support the school which had helped him years earlier. He also wanted to honor his adopted hometown of Wooster. Through the Wayne County Community Foundation, he established a scholarship fund for a Wooster High School senior enrolling at Ohio Northern University.
« All Current Funds
Latest News
WCCF's GIVE 365 Program Awards Grant
This year's GIVE 365 grant was awarded to the Boys and Girls Club of Wooster for their Collaborative Prevention Services for Youth in Wooster City Schools grades 5-12.
...read more
Wayne County Community Foundation Announces 2019 Spring Grants
The WCCF Board of Trustees approved grant awards to 16 organizations totaling $114,870.38 for the Spring competitive grant cycle.
...read more
Donor Stories
Supporting any of WCCF's funds is easy with online giving! The process is safe, simple and convenient; you may contribute at any time and from anywhere there is a web connection.