Annual Reports
The WCCF Annual Report is presented each year in October.
You can download a .pdf copy by clicking the link(s) below, or request a printed copy of the current annual report from the Foundation office:
Wayne County Community Foundation
517 North Market Street
Wooster, OH 44691
Phone: 330-262-3877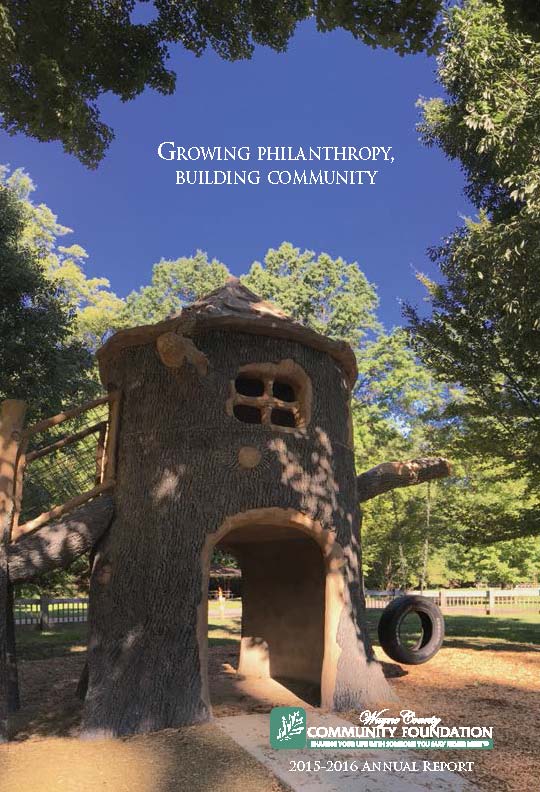 From July 1, 2015-June 30, 2016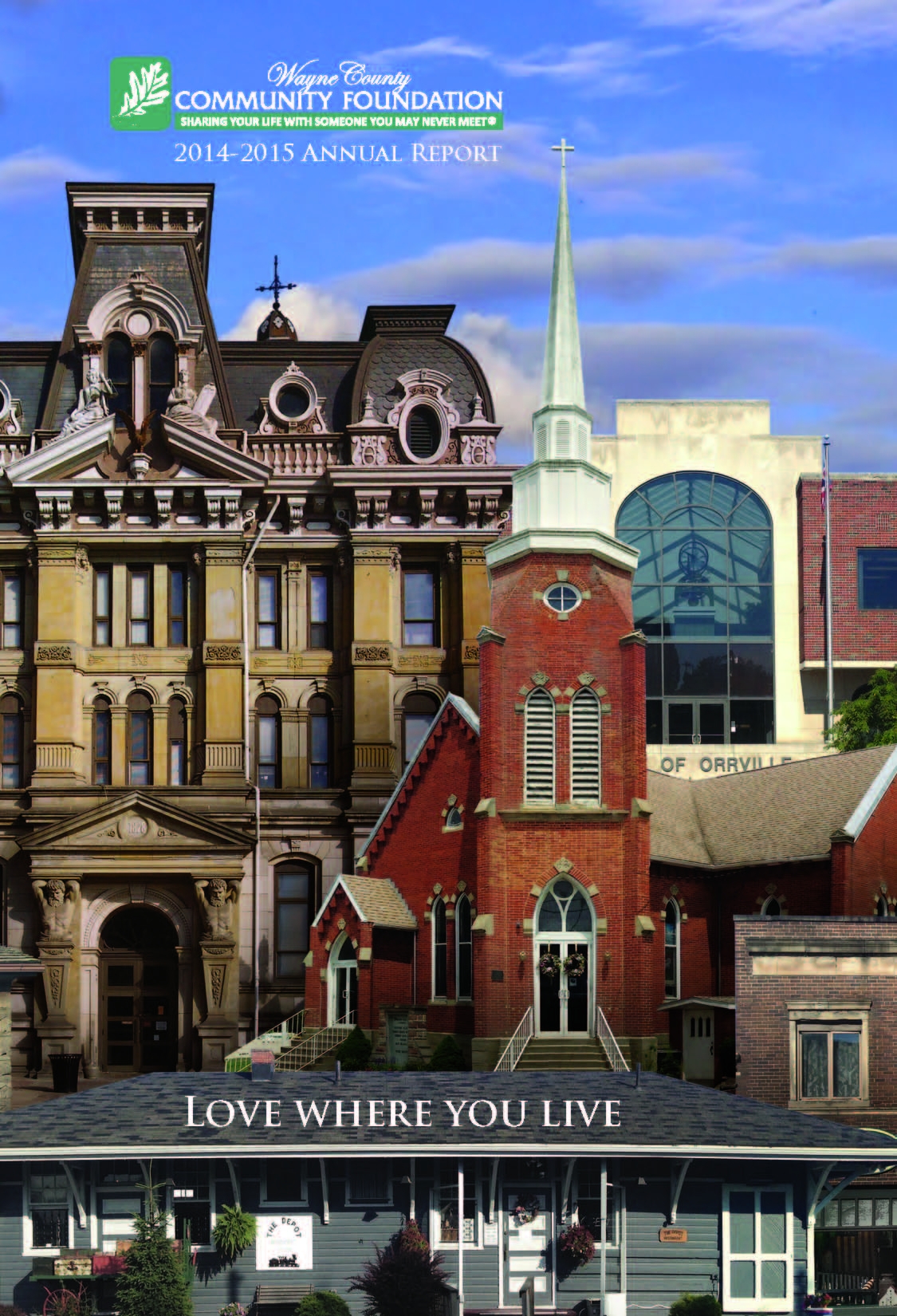 2014-2015 Annual Report
From July 1, 2014-June 30, 2015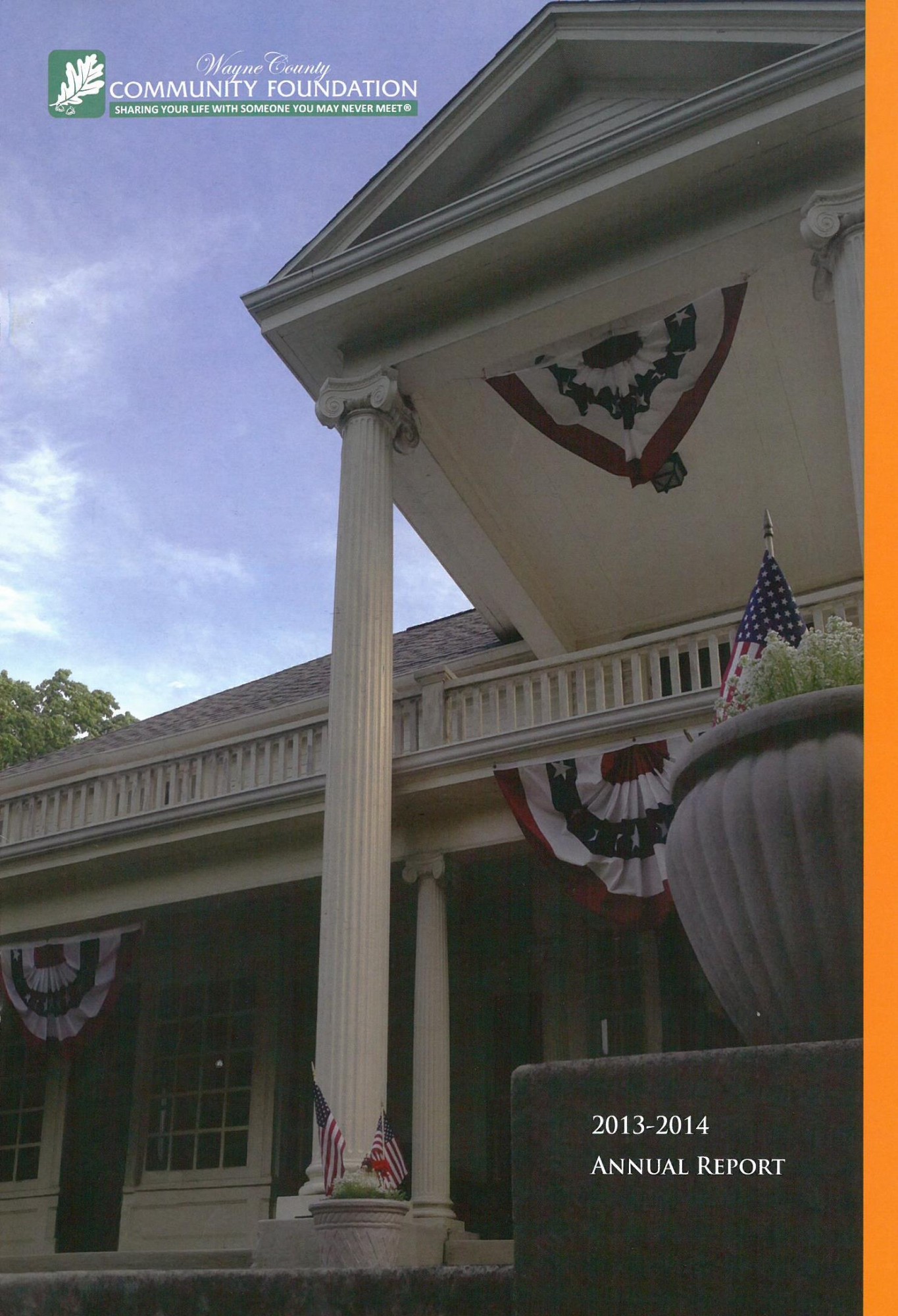 2013-2014 Annual Report
From July 1, 2013-June 30, 2014
Latest News
Grant Dollars Available to Wooster Elementary Level Schools -- Deadline March 1, 2017
For Wooster area elementary school educators, the Albert "Koby" Kobilarcik Educational Fund has funds available to provide library materials and literacy teaching aids.
...read more
GIVE 365 Wayne County Accepting Applications
GIVE 365 Wayne County is accepting grant applications from area nonprofits that focus on Drug Prevention in Wayne County. Deadline is March 1, 2017.
...read more
Donor Stories
WCCF helps donors make a lasting difference with their philanthropy by offering a variety of gift and fund options.