Annual Reports
The WCCF Annual Report is presented each year in October.
You can download a .pdf copy by clicking the link(s) below, or request a printed copy of the current annual report from the Foundation office:
Wayne County Community Foundation
517 North Market Street
Wooster, OH 44691
Phone: 330-262-3877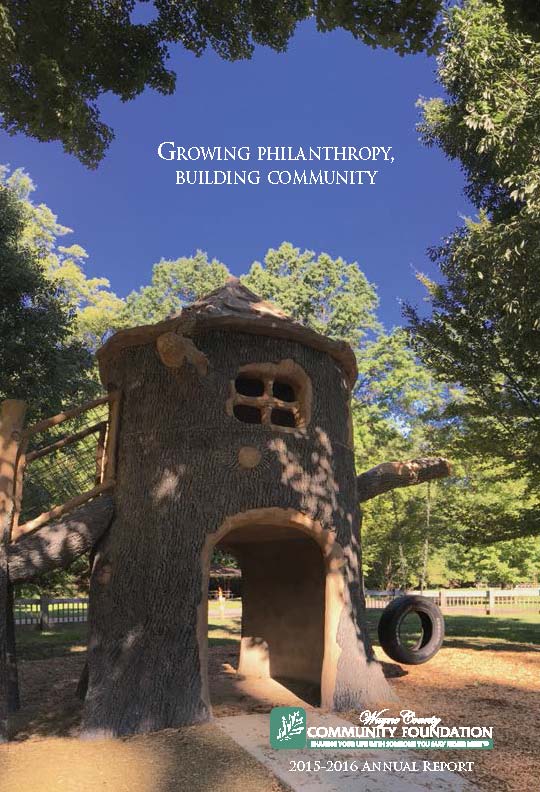 From July 1, 2015-June 30, 2016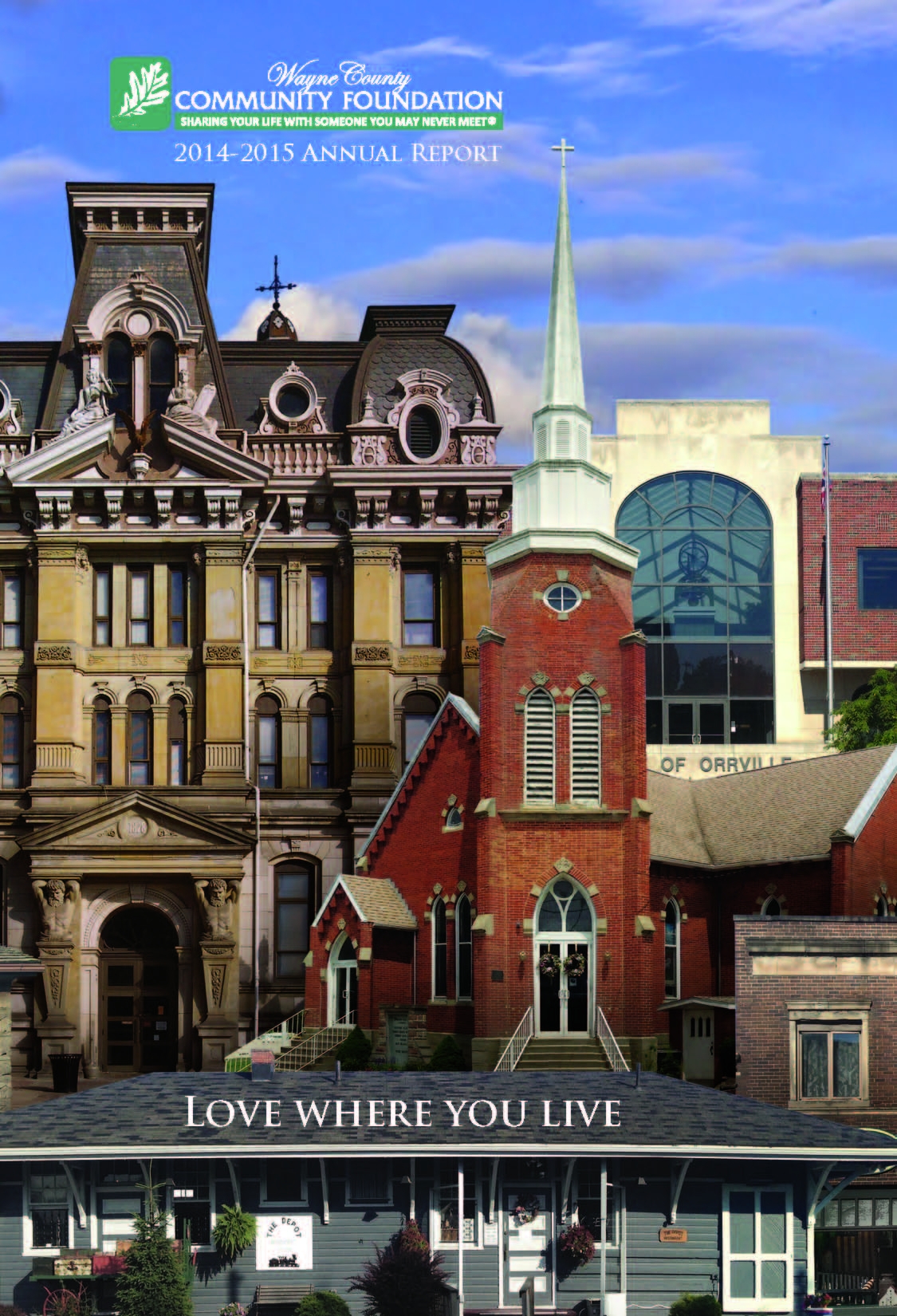 2014-2015 Annual Report
From July 1, 2014-June 30, 2015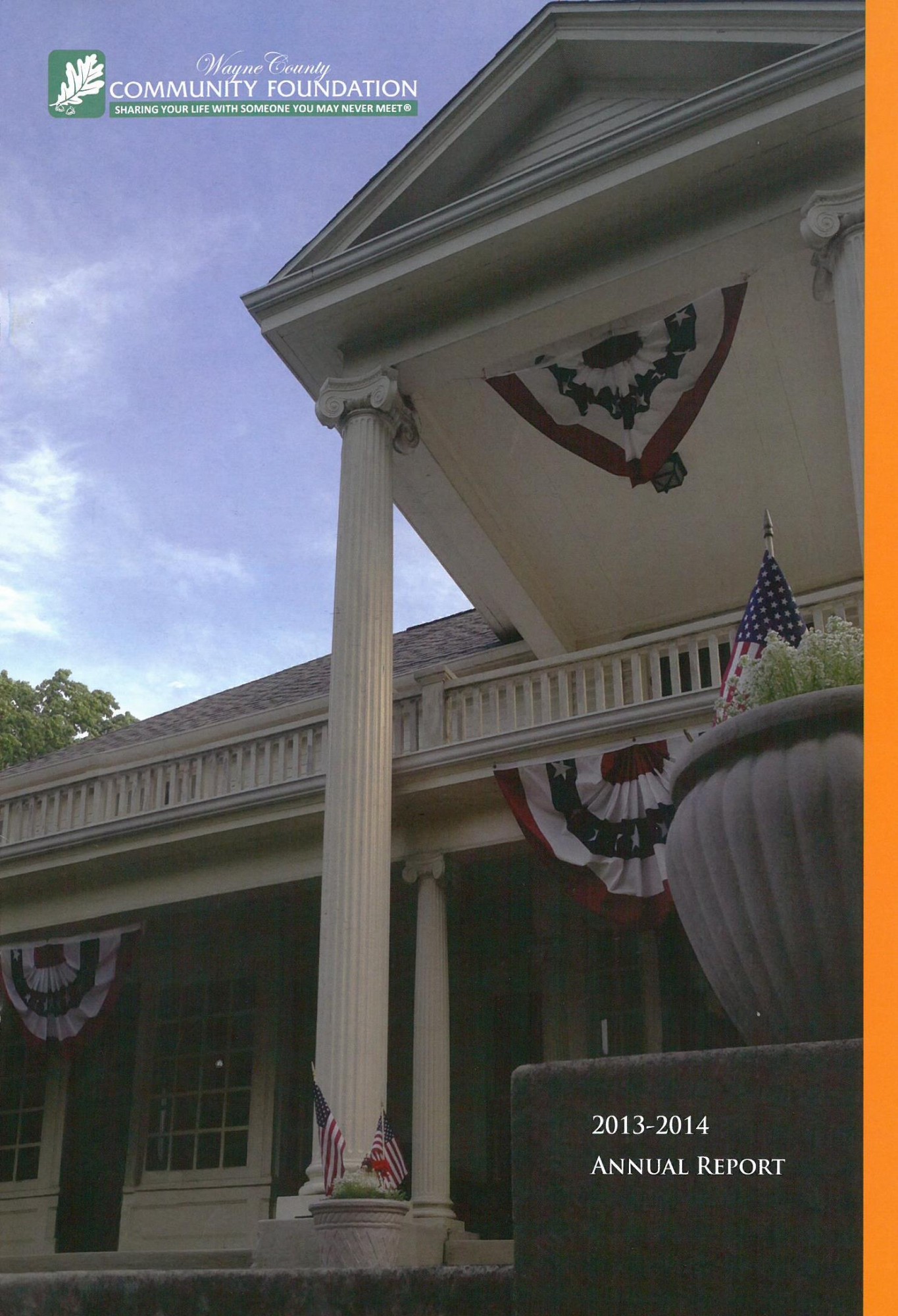 2013-2014 Annual Report
From July 1, 2013-June 30, 2014
Latest News
WCCF's GIVE 365 Program Awards First Grants
The GIVE 365 committee awarded its first grants to area nonprofits for Drug Prevention in Wayne County.
...read more
WCCF Announces 2017 Spring Grants
The WCCF Board of Trustees met in May and approved grants totaling $203,570 to 16 organizations for the Spring 2017 competitive grant cycle.
...read more
Donor Stories
Boys & Girls Clubs address young peoples' needs for caring supervision and support for their progress in school. The Boys & Girls Club of Wooster and the Orrville Area Boys & Girls Club both have established funds at the Wayne County Community Foundation.