WorthyWorks Award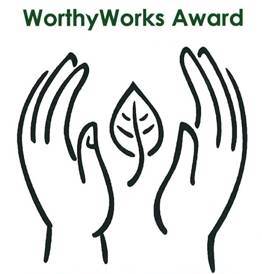 Each year the Wayne County Community Foundation, in conjunction with the Wooster Area Chamber of Commerce and the Orrville Area Chamber of Commerce, honors two local non-profit organizations that make a significant impact in their local communities.
The WorthyWorks Award is made on the basis of an organization's commitment to the quality of life, social conscience and betterment of the community, and it includes a $1,000 contribution from the WCCF to support the continuing efforts of the organization.
Previous WorthyWorks Award recipients are:
Latest News
Youth Foundation Awards Grants
The Wayne County Community Youth Foundation awarded $4,710 in grants to three organizations.
...read more
Nominations being accepted for Friend of Philanthropy Award by WCCF
WCCF has opened up the nomination process for the Friend of Philanthropy Award. Nominations due by noon on July 1.
...read more
Donor Stories
The Albert "Koby" Kobilarcik Educational Fund was established to honor Koby and his lifetime mission of sharing the Christmas spirit with thousands of people each year and to provide library materials and literacy teaching aids to local elementary level schools.