WorthyWorks Award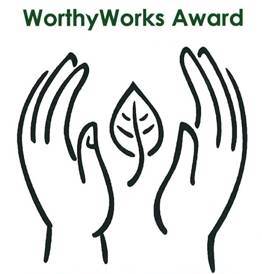 Each year the Wayne County Community Foundation, in conjunction with the Wooster Area Chamber of Commerce and the Orrville Area Chamber of Commerce, honors two local non-profit organizations that make a significant impact in their local communities.
The WorthyWorks Award is made on the basis of an organization's commitment to the quality of life, social conscience and betterment of the community, and it includes a $1,000 contribution from the WCCF to support the continuing efforts of the organization.
Previous WorthyWorks Award recipients are:
Latest News
GIVE 365 to Address Children's Health and Development
GIVE 365 Wayne County is accepting grant applications from area nonprofits. This year's application theme is "Addressing Children's Health and Development in Wayne County".
...read more
WCCF Announces The Women's Fund 2017 Grant Award
WCCF is pleased to announce the 2017 grant award from The Women's Fund.
...read more
Donor Stories
Since 1978, visionary donors have been making gifts and creating Community Funds to address the community's most pressing needs.