WorthyWorks Award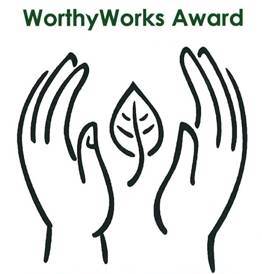 Each year the Wayne County Community Foundation, in conjunction with the Wooster Area Chamber of Commerce and the Orrville Area Chamber of Commerce, honors two local non-profit organizations that make a significant impact in their local communities.
The WorthyWorks Award is made on the basis of an organization's commitment to the quality of life, social conscience and betterment of the community, and it includes a $1,000 contribution from the WCCF to support the continuing efforts of the organization.
Previous WorthyWorks Award recipients are:
Latest News
WCCF Celebrating 40 years: Williams to speak at Annual Dinner
WCCF will commemorate its 40th birthday at the annual dinner on Wednesday, October 10, 2018. C. "Reggie" Williams will be the featured speaker at this year's event.
...read more
Youth Foundation Graduates: Over $7,500 Granted to Area Nonprofits
Wayne County Community Youth Foundation wrapped up its fifth year in May with the graduation of 42 students representing 10 area high schools.
...read more
Donor Stories
Due to the Klosterman's varied interests, Earle Klosterman established a "Community Fund" which is the key funding method for the WCCF's semi-annual competitive grant cycle, where charitable organizations submit grant applications for evaluation.