Legacy Society
Give to what matters… even 100 years from now.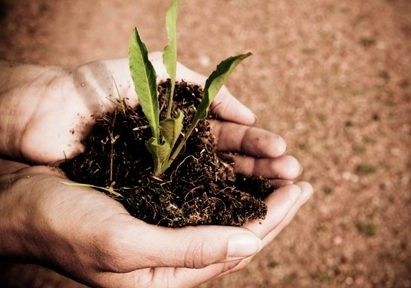 More than great wealth, philanthropy requires a generosity of spirit and the desire to improve the quality of life for others. When you remember your community, favorite cause, or beloved nonprofit organization in your will, you support what you treasure, forever. You can tell us how you wish your gift to be used, or leave an unrestricted bequest that will address community problems as they emerge.
Even a modest bequest will grow, substantially, under our stewardship. Over time, your generosity will generate ever-increasing grants to the cause or community you specify.
The Legacy Society recognizes individuals who have made plans to leave a gift to the community in partnership with the Foundation. This gift may be through estate plans, written wills, including the Foundation as a future beneficiary of a qualified retirement plan or IRA, insurance policy, remainder trust, Charitable Gift Annuity, or other similar planned gift.


We gratefully acknowledge the compassion, generosity and foresight of our Legacy Society members*:
| | | |
| --- | --- | --- |
| Larry and Cindy Acker | Jean P. Gates | Lynn R. Moomaw |
| Jeff and Kathy Bielek | Richard D. Gates | Brenda Blaney Myers |
| Terry D. Blough | Paul D. Gerlaugh | C. Burwell Myers, Jr. |
| Carol and David M. Briggs | Lana and Jim Gesler | Sara L. Patton |
| James H. and Yvonne A. Brown | Richard E. and Rilla E. Herald | Lemoine W. Peart |
| Susan Daly Buchwalter | Elizabeth and Bob Hooker | Timothy and Jonell Ramsier |
| Maribeth Burns | Ron and Julie Hovanec | Deborah Rauschenberg |
| Delores Durbin | Judy Kastelan | Candace K. and Ferenc M. Relle, Jr. |
| Karen Boyer Ferrara | John W. and Cheryl M. Kirkbride | Thomas A. Romich |
| Mike and Sharon Flinner | Linda R. Kline | Bill and Mabel Rottman |
| Don and Nadine Foster | J. Eugene and Donna Devore Lowe | Stephen L. and Cheryl F. Shapiro |
| Max Friedman | Steve and Chris Matthew | Karen and Ed Sims |
| Stefan and Melanie Garcia | Mimi Freedlander McCain | Richard and Marguerite M. Wagner |
| Carol Gates | Calvin and Beverly McCoy | Mark and Irene Weaver |
| | | *Four members preferred to remain anonymous |
We would like to acknowledge all those who have plans to leave a WCCF legacy to the community. Please talk with your professional advisors and us to find out how easy it is to leave a lasting mark on charitable causes that matter most to you.