WorthyWorks Award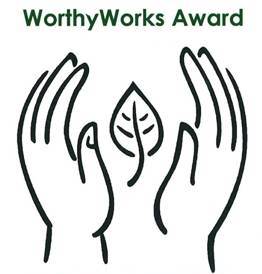 Each year the Wayne County Community Foundation, in conjunction with the Wooster Area Chamber of Commerce and the Orrville Area Chamber of Commerce, honors two local non-profit organizations that make a significant impact in their local communities.
The WorthyWorks Award is made on the basis of an organization's commitment to the quality of life, social conscience and betterment of the community, and it includes a $1,000 contribution from the WCCF to support the continuing efforts of the organization.
Previous WorthyWorks Award recipients are:
Latest News
WCCF's GIVE 365 Program Awards Grant
This year's GIVE 365 grant was awarded to the Boys and Girls Club of Wooster for their Collaborative Prevention Services for Youth in Wooster City Schools grades 5-12.
...read more
Wayne County Community Foundation Announces 2019 Spring Grants
The WCCF Board of Trustees approved grant awards to 16 organizations totaling $114,870.38 for the Spring competitive grant cycle.
...read more
Donor Stories
As part of the Aultman-Dunlap agreement, the George T. Dunlap Community Foundation Fund was established at the Wayne County Community Foundation to promote wellness and health education in the Aultman Orrville Hospital service area.