WorthyWorks Award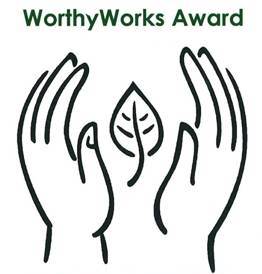 Each year the Wayne County Community Foundation, in conjunction with the Wooster Area Chamber of Commerce and the Orrville Area Chamber of Commerce, honors two local non-profit organizations that make a significant impact in their local communities.
The WorthyWorks Award is made on the basis of an organization's commitment to the quality of life, social conscience and betterment of the community, and it includes a $1,000 contribution from the WCCF to support the continuing efforts of the organization.
Previous WorthyWorks Award recipients are:
Latest News
Shapiros receive Wayne Community Foundation's Friend of Philanthropy award
Steve and Cheryl Shapiro were honored Wednesday night (Oct. 10, 2018) with the WCCF's Friend of Philanthropy Award.
...read more
Foundation marks 40 years, Shapiros to be honored
WCCF will celebrate its 40th birthday at the annual dinner on Wednesday, October 10, 2018.
...read more
Donor Stories
The Albert "Koby" Kobilarcik Educational Fund was established to honor Koby and his lifetime mission of sharing the Christmas spirit with thousands of people each year and to provide library materials and literacy teaching aids to local elementary level schools.