Lacie Neal - Program Manager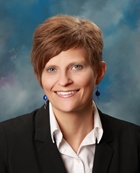 Lacie Neal joined the Wayne County Community Foundation in December 2011.
Lacie earned a bachelor of science in marketing and finance from the University of Rio Grande and a MBA in human resource management from Walden University.
Prior to the WCCF, Lacie was the Community Relations Director at The Village Network.
Active in the community, Neal is a member of Wooster Noon Lions and Wooster Lodge 1346 of the Elks. She also serves on the Board of Trustees for the YMCA of Wooster. She has participated in both Leadership Wooster, through the Wooster Area Chamber of Commerce, and Orrville Leadership Lab, through the Orrville Area Chamber of Commerce.
Latest News
WCCF Announces The Women's Fund Grant Awards for 2018
WCCF is pleased to announce the 2018 grant awards from The Women's Fund totaling $20,000.
...read more
WCCF Announces 2018 Fall Competitive Grants
WCCF Board of Trustees approved grant awards totaling $199,450 to 14 organizations for the Fall 2018 competitive grant cycle.
...read more
Donor Stories
The Albert "Koby" Kobilarcik Educational Fund was established to honor Koby and his lifetime mission of sharing the Christmas spirit with thousands of people each year and to provide library materials and literacy teaching aids to local elementary level schools.