Annual Reports
The WCCF Annual Report is presented each year in October.
You can download a .pdf copy by clicking the link(s) below, or request a printed copy of the current annual report from the Foundation office:
Wayne County Community Foundation
517 North Market Street
Wooster, OH 44691
Phone: 330-262-3877
From July 1, 2017-June 30, 2018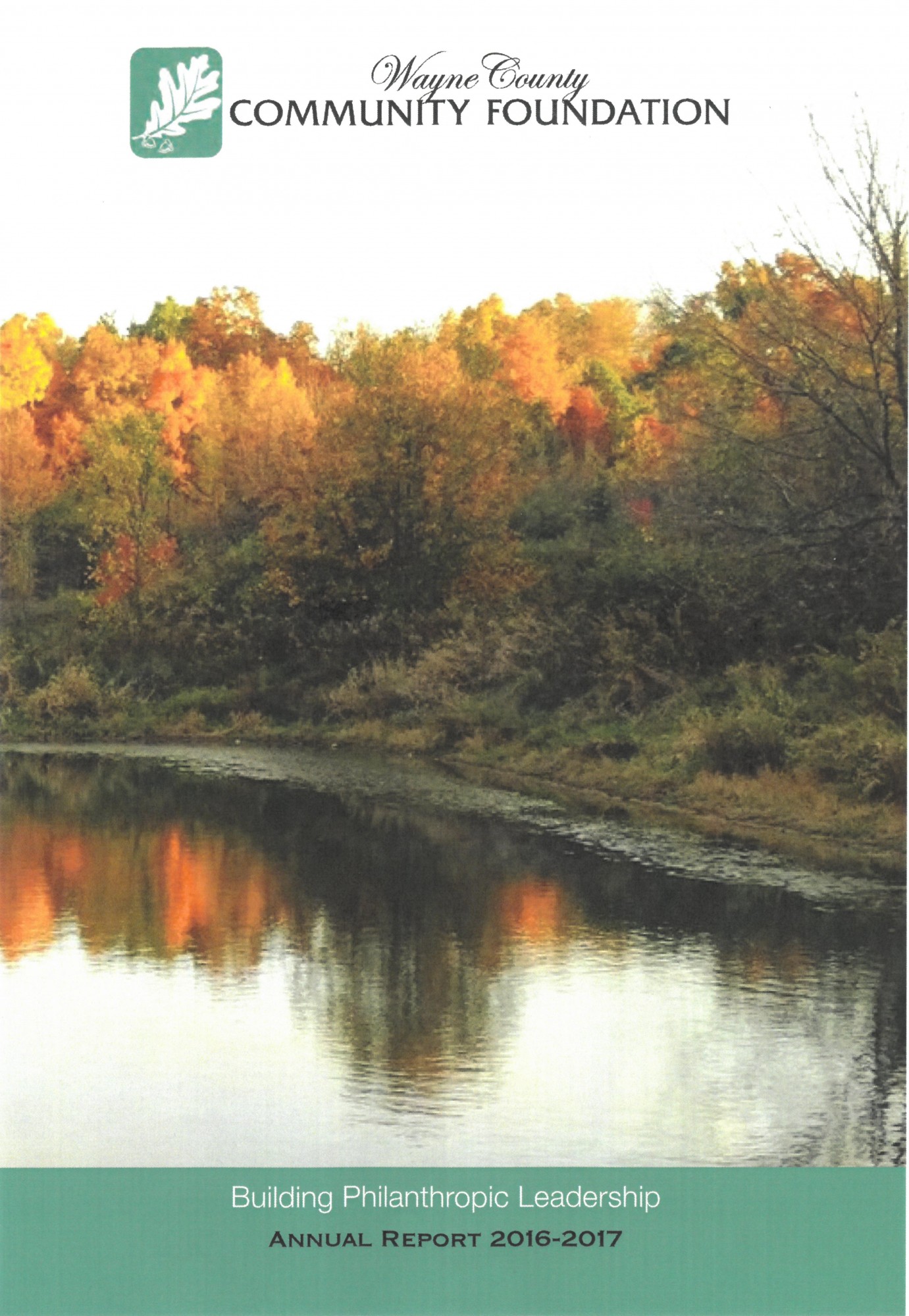 From July 1, 2016-June 30, 2017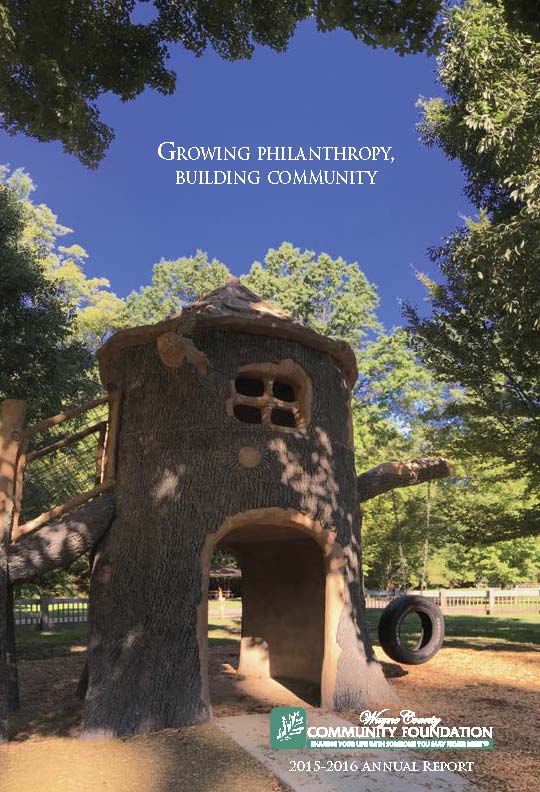 From July 1, 2015-June 30, 2016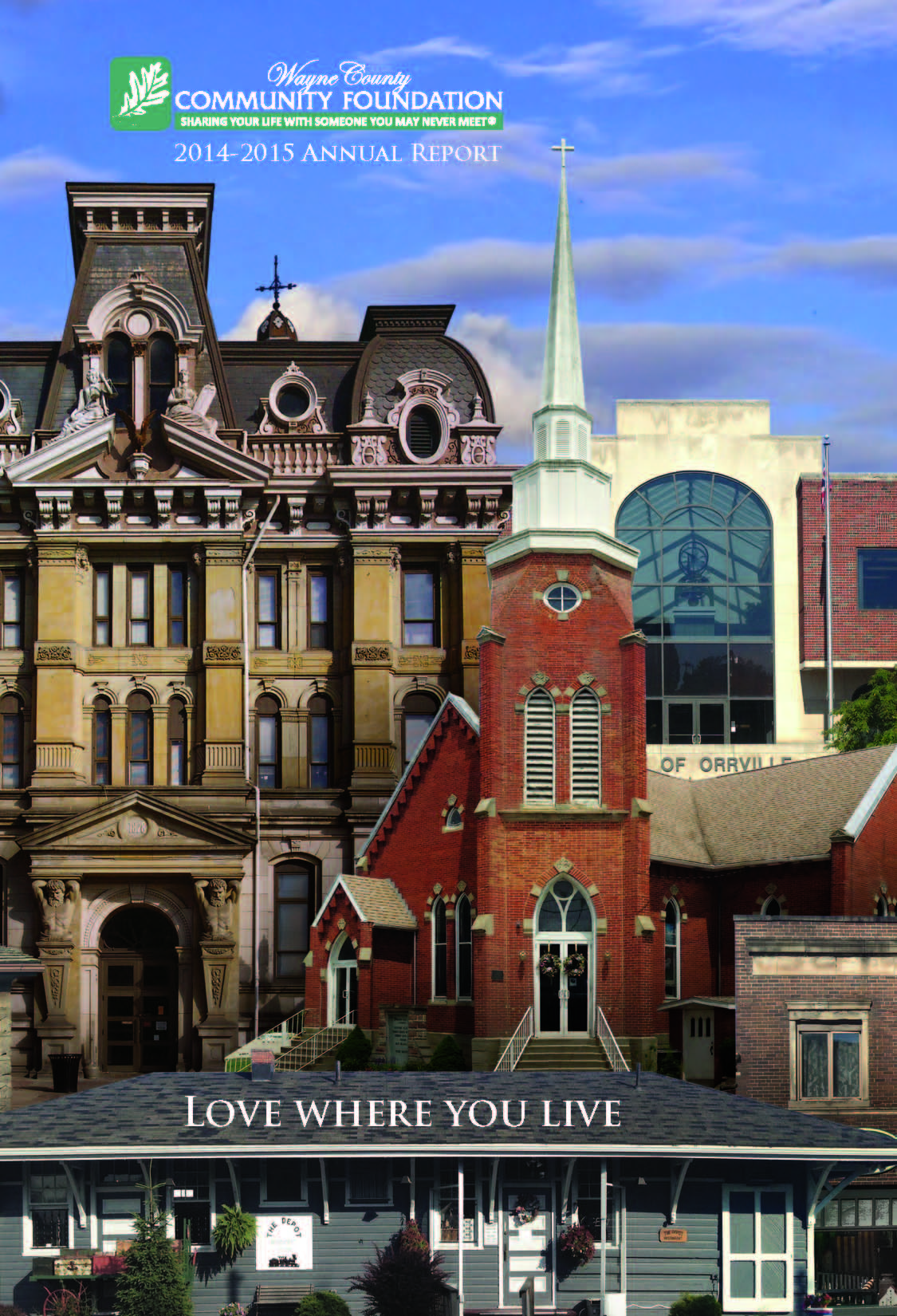 From July 1, 2014-June 30, 2015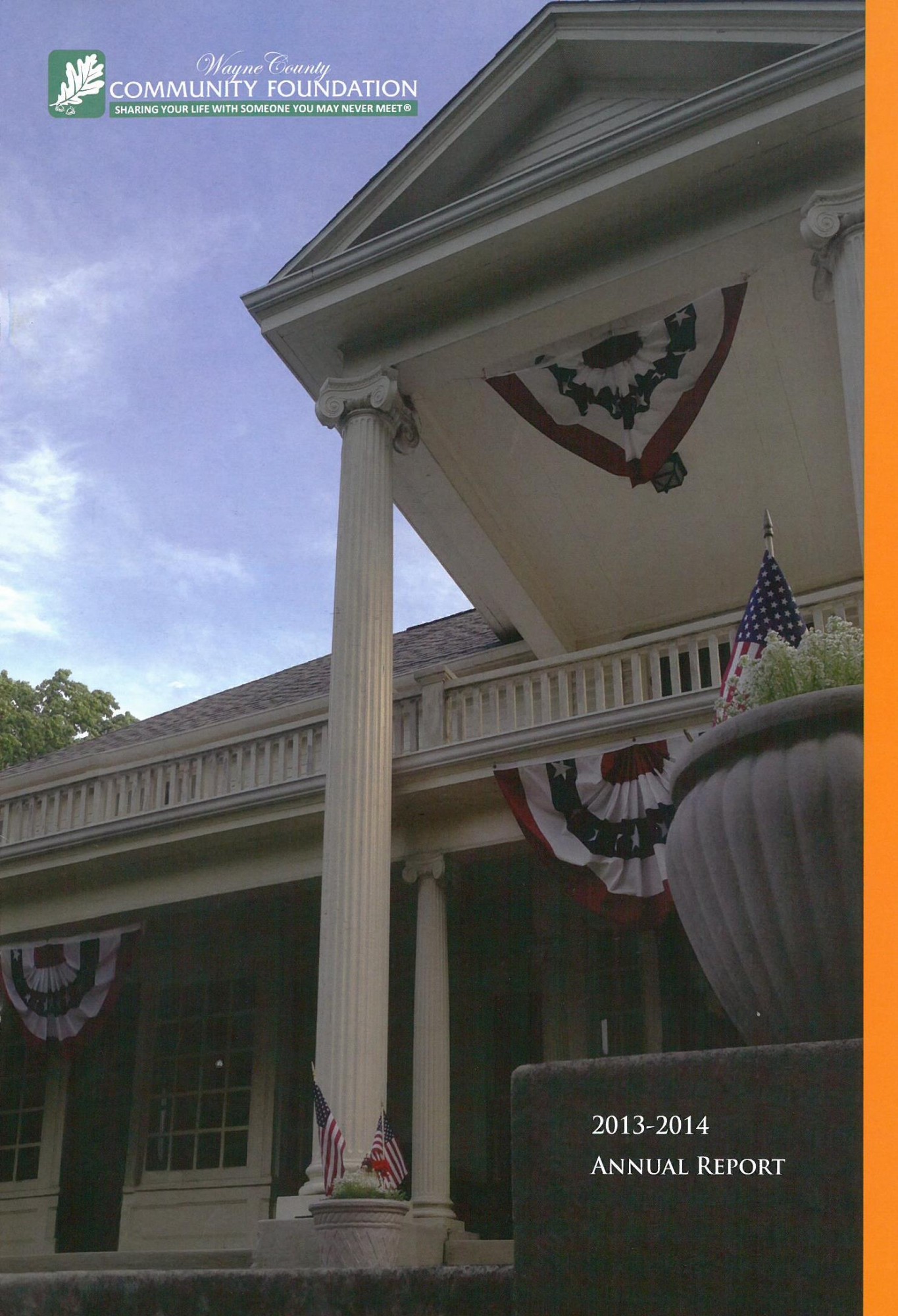 From July 1, 2013-June 30, 2014
Latest News
Shapiros receive Wayne Community Foundation's Friend of Philanthropy award
Steve and Cheryl Shapiro were honored Wednesday night (Oct. 10, 2018) with the WCCF's Friend of Philanthropy Award.
...read more
Foundation marks 40 years, Shapiros to be honored
WCCF will celebrate its 40th birthday at the annual dinner on Wednesday, October 10, 2018.
...read more
Donor Stories
Carlos "Cork" Appleman established the permanent Carlos Appleman Scholarship Fund through a bequest to recognize the care that he received by Registered Nurses (RN's), Licensed Practical Nurses (LPN's) and Nursing Aides (STNA's) and to encourage these caring professionals to continue their healthcare education.