Annual Reports
The WCCF Annual Report is presented each year in October.
You can download a .pdf copy by clicking the link(s) below, or request a printed copy of the current annual report from the Foundation office:
Wayne County Community Foundation
517 North Market Street
Wooster, OH 44691
Phone: 330-262-3877
From July 1, 2017-June 30, 2018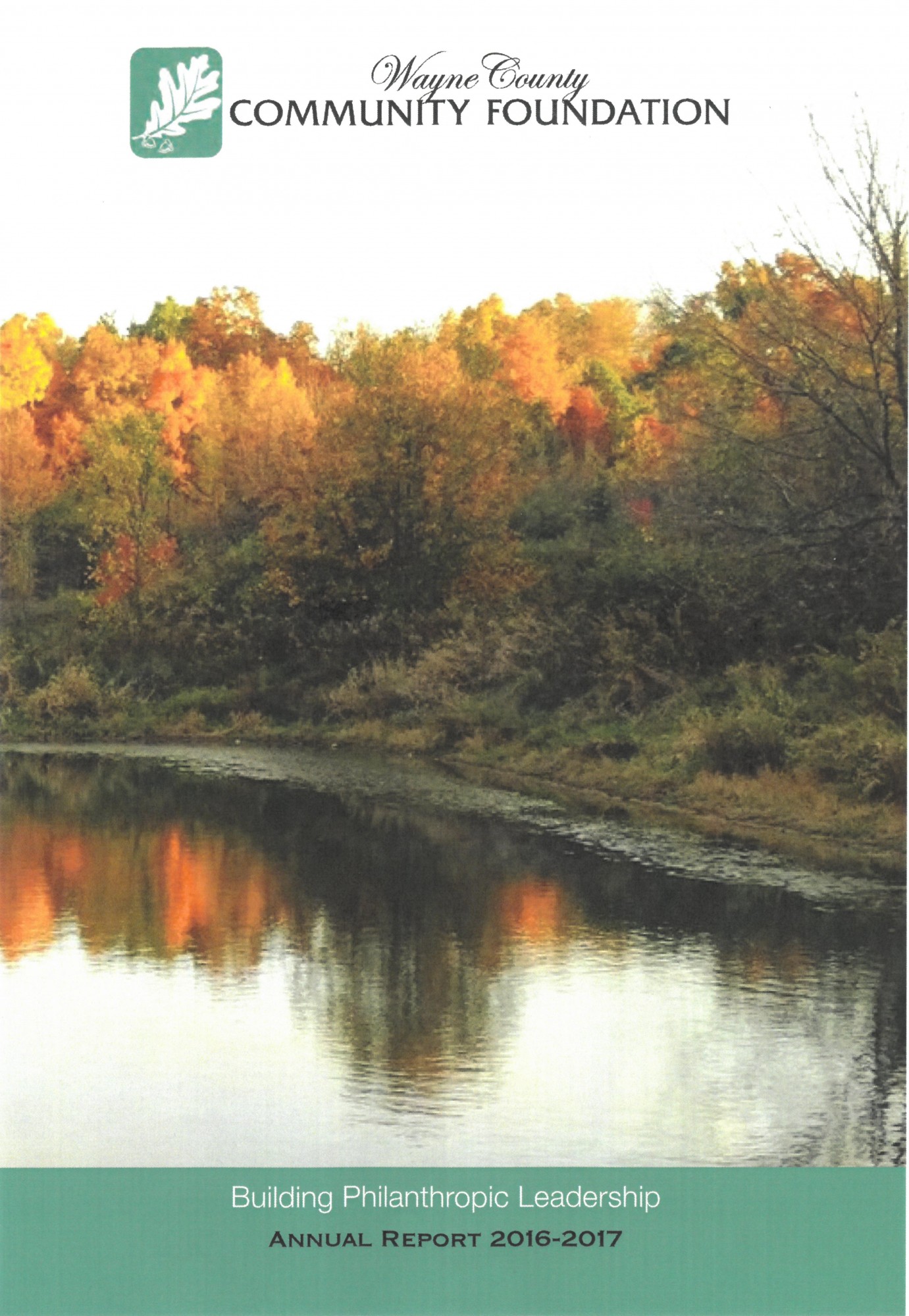 From July 1, 2016-June 30, 2017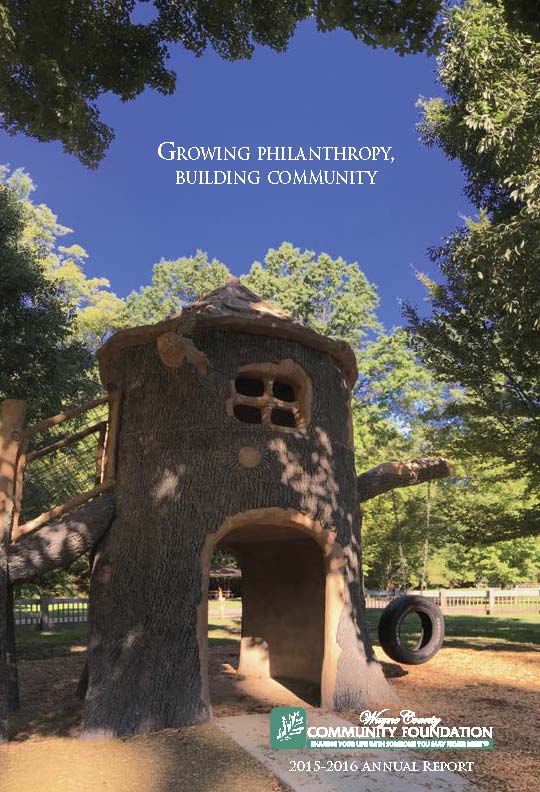 From July 1, 2015-June 30, 2016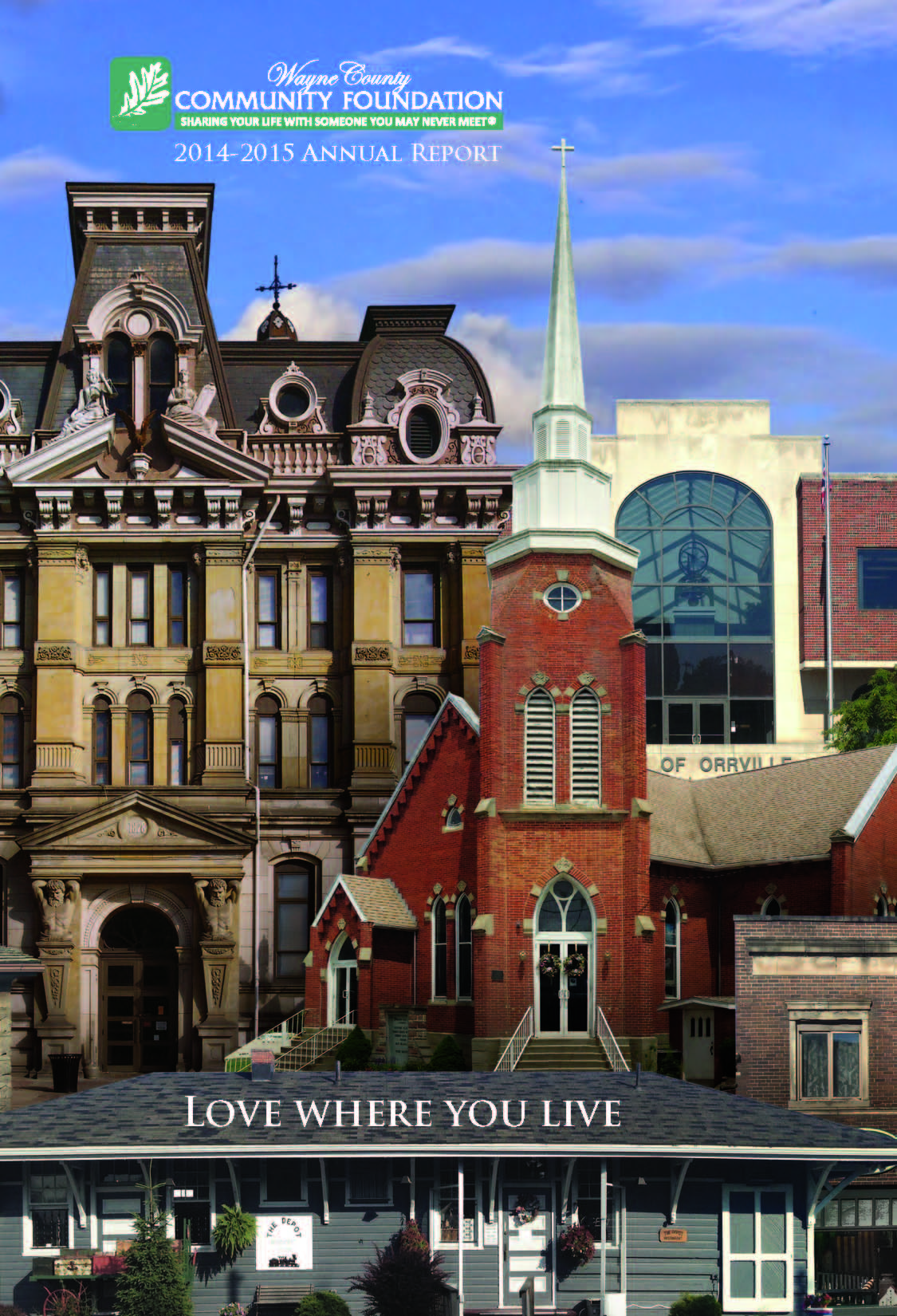 From July 1, 2014-June 30, 2015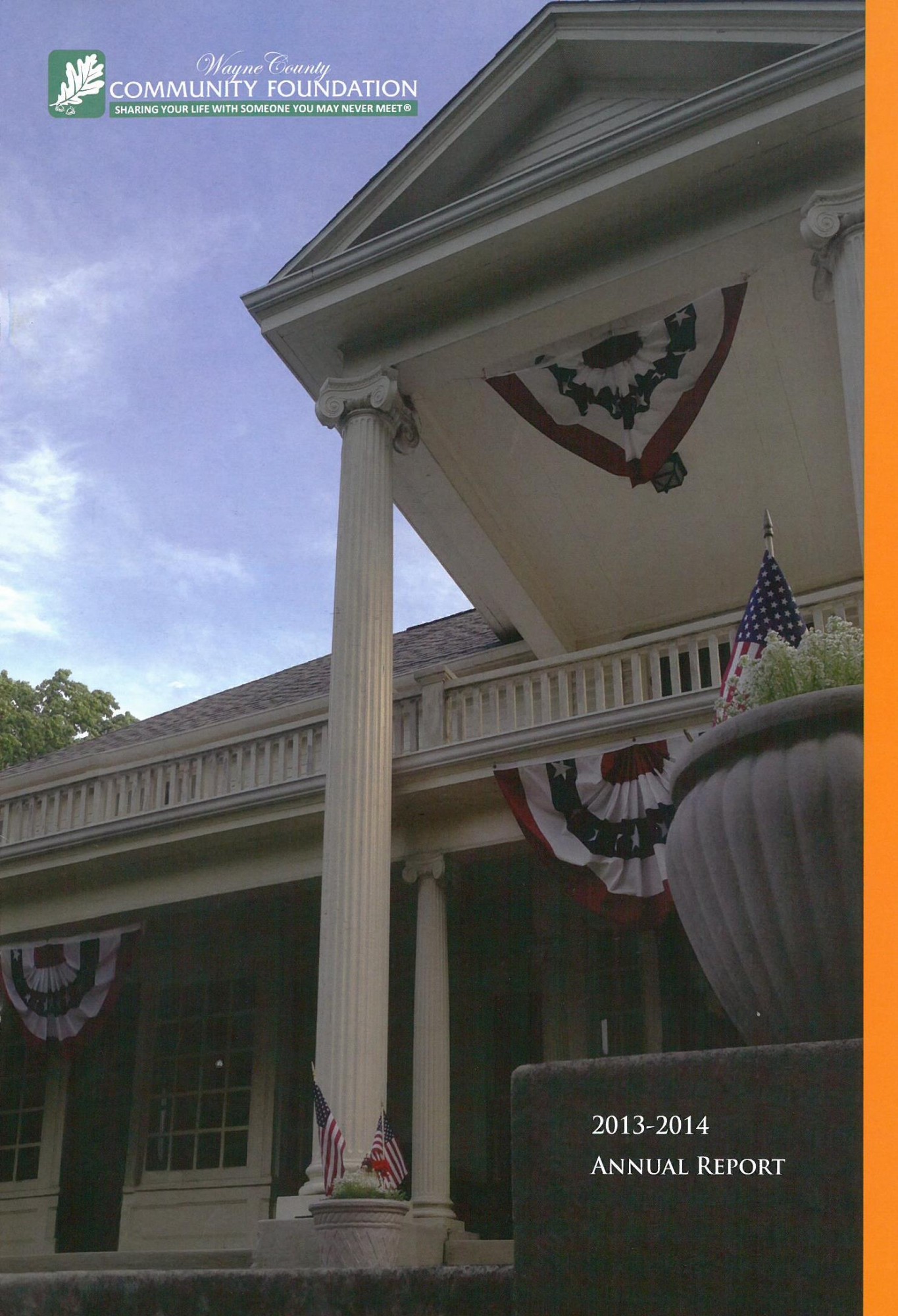 From July 1, 2013-June 30, 2014
Latest News
WCCF Announces The Women's Fund Grant Awards for 2018
WCCF is pleased to announce the 2018 grant awards from The Women's Fund totaling $20,000.
...read more
WCCF Announces 2018 Fall Competitive Grants
WCCF Board of Trustees approved grant awards totaling $199,450 to 14 organizations for the Fall 2018 competitive grant cycle.
...read more
Donor Stories
As part of the Aultman-Dunlap agreement, the George T. Dunlap Community Foundation Fund was established at the Wayne County Community Foundation to promote wellness and health education in the Aultman Orrville Hospital service area.